¿QUÉ ES, SI NO UNA PINTURA?
El trabajo de Jessica Eaton bien podría divagar, e inclusive llegar a malinterpretarse, entre las corrientes artísticas del abstraccionismo, divisionismo, minimalismo, neoimpresionismo (y demás -ismos que les atraviesen por la mente), en cuanto al mundo de la pintura se refiere. Lo curioso es que, Eaton resulta ser maestra en potencia de aquel medio que supuestamente vendría a sustituir al dibujo-pintura hace ya tiempo: la fotografía.
Nacida en un peculiar pueblo canadiense, Regina, Saskatchewan, Jessica ha llevado su trabajo a ningún otro lado que no sea la des- o re-contextualización (términos mejor empleados para describir su obra, explica ella) de la fotografía experimental.
❝ Light, contingency, relativity, time and spatial relations have come to the forefront as subjects in much of my work. I plan my projects extensively, but treat them as experiments, a neverending series of tests. Each time I shoot, the results influence the next step. ❞ –Hey, Hot Shot!
CUBES FOR ALBERS AND LEWITT
Mediante diversas exposiciones del film, el uso del sistema de separación aditivo del color (rojo+verde+azul=blanco) como filtro, mascarillas customizadas, varios cubos a fotografiar pintados de negro, blanco y dos tonos de gris y un fondo en monocromos similares, es como esta serie se muestra ante nuestros ojos.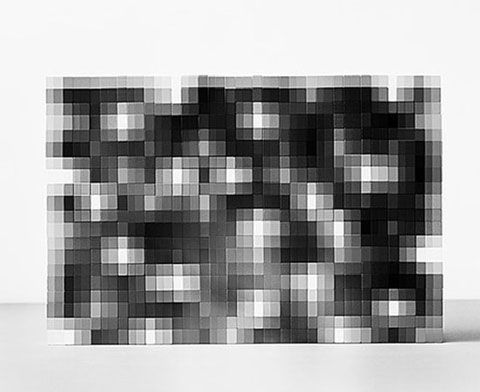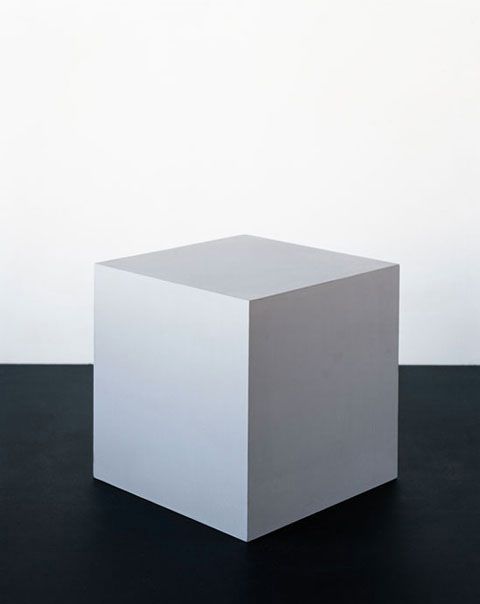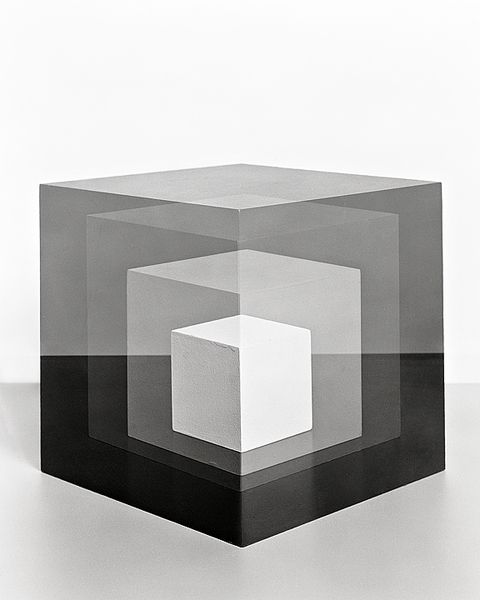 ❝ This series explores the possibilities of manipulating time, space, perception…❞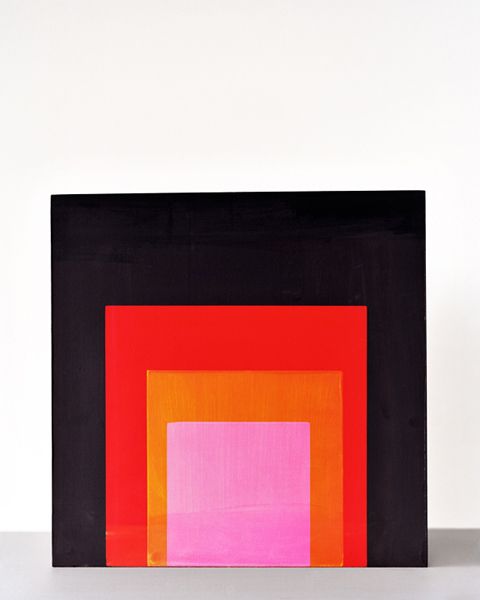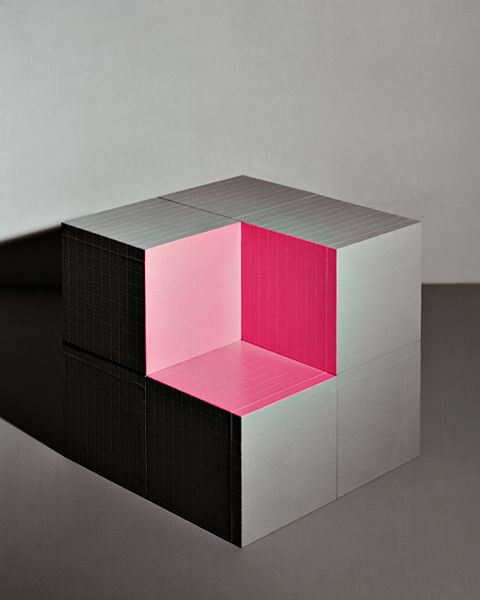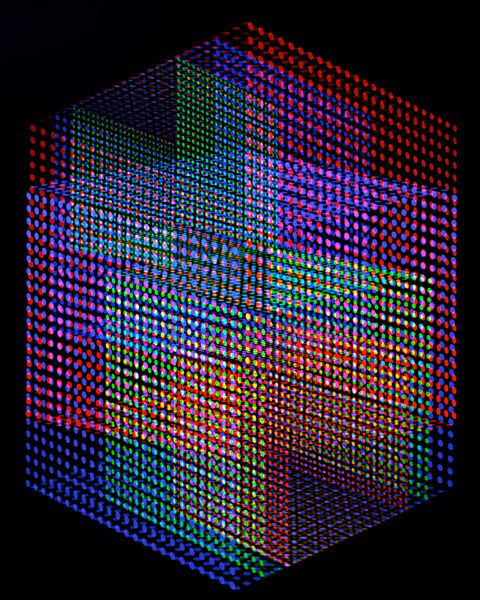 ❝ The reflective value of the cubes controls the value or lightness of that hue, and the black is utilised as a type of reflective mask, holding potential on the film for other exposures.❞  –International de Mode et de Photographie à Hyères.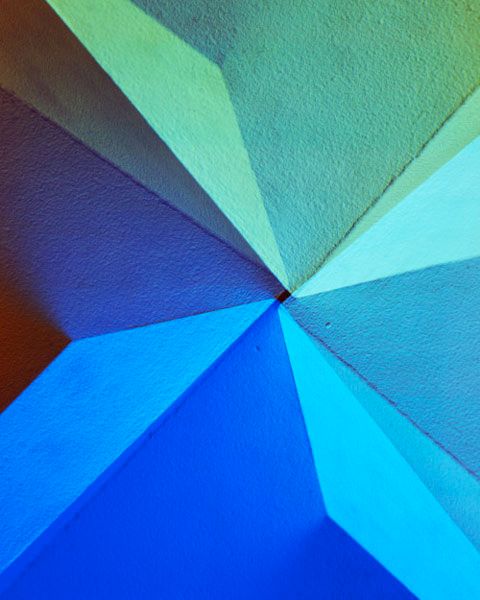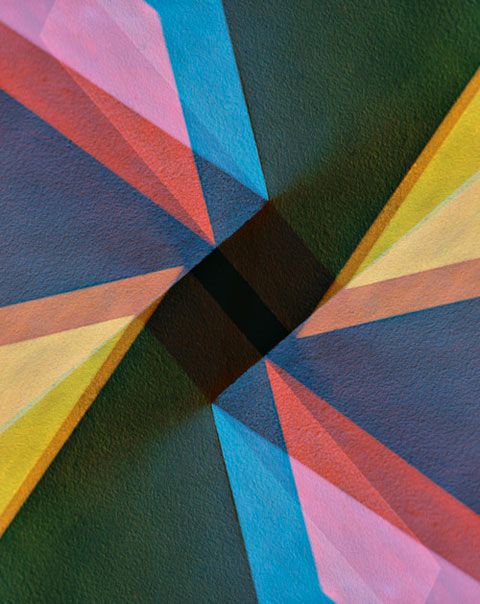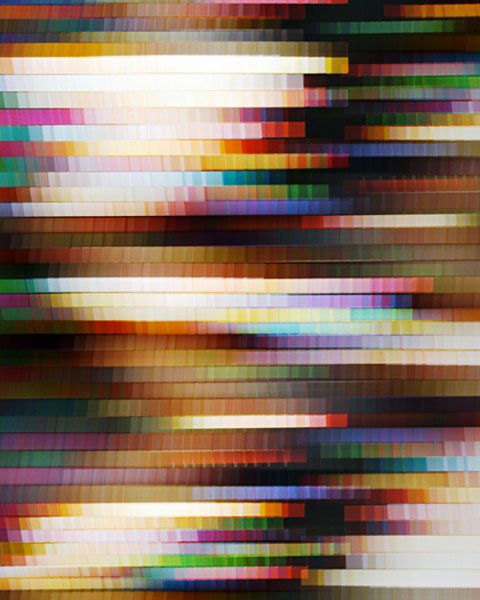 108_
❝ This series, which can be thought of as an analog-film approximation of digital pixels, Eaton made a set of 108 metal plates to use as darkslides. Whereas a normal dark slide protects film from light, Eaton's slides each contained a small square hole. When the slides were inserted one at a time in the camera's back, adjacent patches of film met the light, creating a negative made from 108 separate exposures.❞ –ARTnews.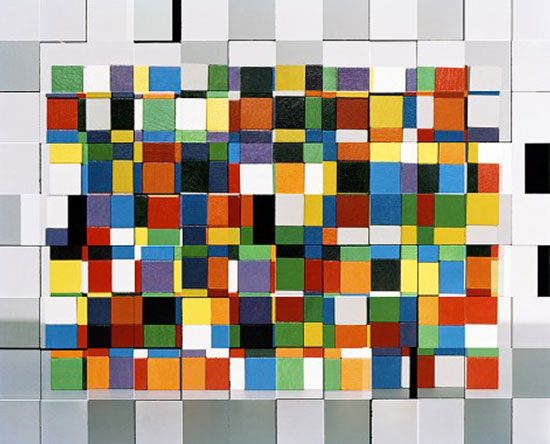 [Si quieren saber un poco más sobre el proceso de la pieza mostrada arriba ('108_06), les recomendamos esta entrevista para The Believer.]
QUANTUM PONG
❝ Her multiple exposures—as in Quantum Pong, which comprises four exposures of more than 500 ping-pong balls that had been dropped 20 feet—allow her to leave that definition behind. 'In most of these photographs, what you're looking at is more than one moment,' she says. 'They aren't static moments of time. They're layers of time.' ❞ –TIMELightBox.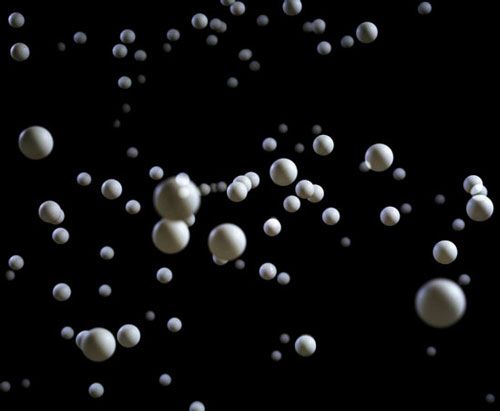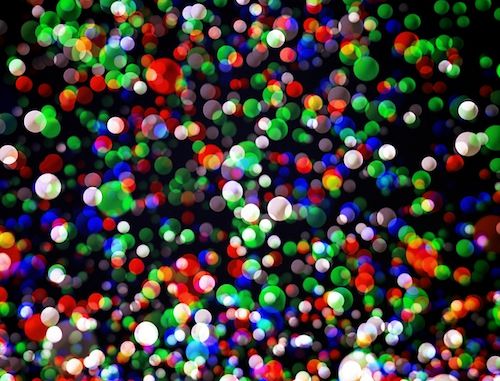 PINHOLES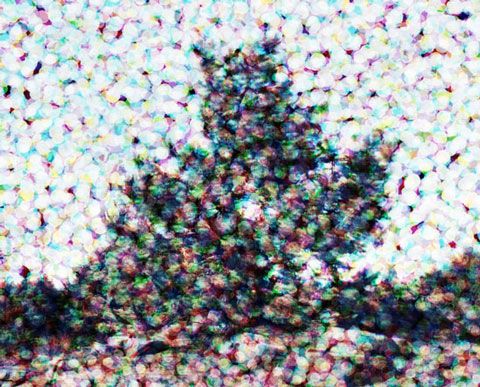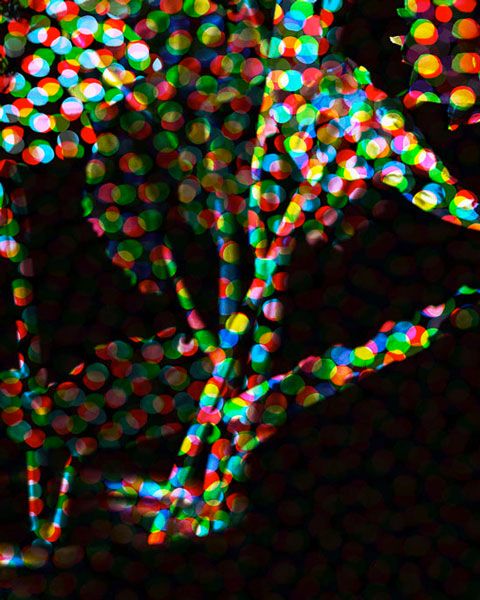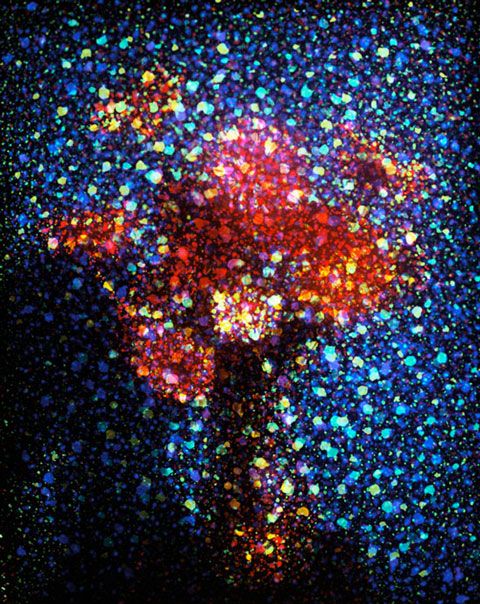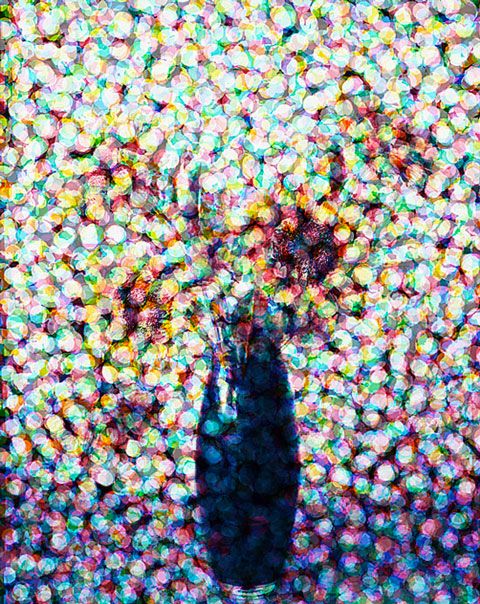 ❝ Eaton says that her photographs acknowledge 'how incredibly limited our ability to perceive the world is.' We lack the sensory mechanisms to see her colors with our naked eyes, and Eaton sees that as a metaphor for our inability to see the extent of the physical universe, whether it includes multiple dimensions or parallel universes. And, in that metaphor, she sees hope. 'I love the idea that no matter how bad it gets,' she says, 'there's this wild so-called reality way beyond what we have decided it is'.❞ –TIMELightBox.
Les confesamos que nos gustó tanto el trabajo de Jessica, que hasta follow le vamos a dar.